IPFCC provides national and international leadership for advancing the practice of patient- and family-centered care. By promoting collaborative, empowering partnerships among patients, families, and health care professionals, IPFCC facilitates patient- and family-centered change in all health care settings.
Listed below is a selection of current and recent initiatives.
Moving Forward with Patient- and Family-Centered Care: Partnerships for Quality and Safety
Almost 200 participants, including 35 patient and family advisors, gathered in Detroit on June 13-14, 2019 to expand their knowledge of patient- and family-centered care. They came from across the U.S., Canada, the Netherlands and the United Arab Emirates. Included among the participants were teams representing 69 health care organizations. Leadership support for this intensive seminar was provided by the MHA Keystone Center of the Michigan Health & Hospital Association and Beaumont Health, the largest health system in Michigan.
Patient and Family Advisor (PFA) Summit on the Opioid Epidemic
In June 2018, IPFCC and PFCCpartners hosted a Patient and Family Advisor (PFA) Summit on the Opioid Epidemic. Sponsored by Beaumont Health, the PFA Summit was attended by more than 80 participants—over half of whom were patient and family advisors. Participants discussed how to apply the core concepts of patient- and family-centered care to the opioid epidemic, and identified ways in which they could contribute to partnerships and solutions moving forward. In November 2018, IPFCC released a White Paper, co-authored with PFCCpartners, which builds upon the presentations and discussions from the Summit and makes recommendations to further strengthen collaboration with patients and families, especially those with lived experience.
8th International Conference on Patient- and Family-Centered Care
More than 800 participants, including over 200 patient and family advisors, gathered in Baltimore in June 2018 for IPFCC's 8th International Conference They came from the U.S., Canada, the Netherlands, South Korea, and several other countries. Plenary presentations, breakout sessions, and posters provided both inspiration and practical strategies related to the Conference's theme of promoting health equity and reducing disparities. Leadership support was provided by The Armstrong Institute for Patient Safety and Quality, Johns Hopkins Medicine.
Strengthening Diversity in Research
In 2017, IPFCC received a Patient-Centered Outcomes Research Institute (PCORI®) Eugene Washington PCORI Engagement Award to support two major efforts: (1) Programming at IPFCC's 8th International Conference on Patient- and Family-Centered Care: Promoting Health Equity and Reducing Disparities held in Baltimore, MD in June 2018 (see above) and (2) Development of a "Knowledge to Action Guide" providing strategies and guidance for creating and sustaining partnerships between researchers and individuals from diverse and under-represented communities. The Guide is based on an extensive literature review, consultation from an Expert Advisory Panel, interviews with researchers and diverse partners, and site visits to three exemplary programs.
Strategically Advancing Patient and Family Advisory Councils
in New York State Hospitals
A 2018 NYSHealth-funded report by IPFCC addresses gaps in knowledge about PFACs. While focusing on New York, the research findings documenting the landscape of hospital-based PFACs, as well as their prevalence and variation in characteristics, have broader application. The report also describes PFACs' performance and impact on hospital strategy and operations and correlation with experience of care and safety outcomes.
IPFCC launched Better Together: Partnering with Families, in June 2014. IPFCC has multiple Better Together Partners, including American Society for Healthcare Risk Management, American Association of Critical-Care Nurses, National Partnership for Women & Families, The Canadian Foundation for Healthcare Improvement, New Yorkers for Patient and Family Empowerment, Health in Aging Foundation, and The DAISY Foundation.
As part of this initiative, supporting family presence and participation in hospitals, IPFCC has provided training and follow-up coaching to a number of NYC hospitals, including six public hospitals. The results of this work were summarized in the report, Sick, Scared, and Separated from Loved Ones, published by NYPIRG in 2018. Through separate funding from the New York State Health Foundation, the Better Together initiative was also extended to hospitals throughout New York State for 2017-2019.
Learn more about this campaign in the Better Together website section, which includes information on exemplar hospitals, and a toolkit and other resources to assist organizations to make this change. Learn more...
The Transforming Clinical Practice Initiative (TCPI) aims to help practices improve health outcomes, reduce unnecessary costs and improve patient experience. Person and Family Engagement (PFE) is a key strategy for ensuring widespread transformation in ambulatory care. IPFCC provides PFE technical assistance through the Patient Centered Care Collaborative (PCPCC) and the American College of Physicians (ACP) to this initiative. Six PFE metrics (shared decision making, e-tool use, medication management, patient activation, health literacy and patient family advisory councils) are areas of transformation. IPFCC's technical assistance has included webinars, tools, and individual consultation to ambulatory practices implementing PFE metrics.
Hospital Innovation Improvement Networks
Since fall 2016, IPFCC has served as a subcontractor to the American Institutes for Research as part of the Patient and Family Engagement Support Contractor team supporting CMS's Hospital Innovation Improvement Networks (HIINs). Systematic use of evidence-based patient and family engagement (PFE) best practices is fostered through coordinated technical assistance. IPFCC's role includes developing tools; contributing content for learning events; developing training and implementation materials; serving as faculty for webinars and other learning events; and providing virtual and in-person TA to the HIINs and their member hospitals.
Improving Care for Patients with Serious Illness
With funding from the Patient-Centered Outcomes Research Institute (PCORI®), Oregon Health & Science University, in collaboration with six other institutions in the US and Canada (the Meta-LARC consortium), is exploring team-based vs. clinician-focused models for advance care planning in primary care. Beginning in fall 2017, IPFCC is serving in a leadership role for the patient engagement component for this 5-year, multi-site research project. Engagement of Patient and Family Advisors is occurring at all levels of the project from the Research Practice Partnership team guiding the study to the individual clinics that are participating.
Vermont Oxford Network
IPFCC serves as Expert Faculty and Consultant for the Vermont Oxford Network Newborn Improvement Collaborative for Quality (NICQ 2018-19). Teams from 56 centers are advancing neonatal intensive care through the implementation of three foundational principles—quality improvement methodology, teamwork, and family-centered care. Family partners are integrated in every team, as faculty in each of six homerooms, and as lead faculty for the Collaborative. IPFCC provides resources, education, and coaching for the Collaborative.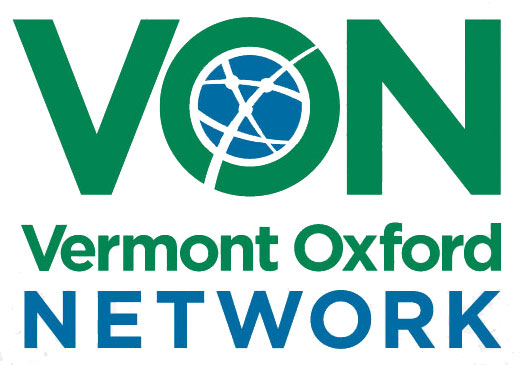 PCOR Translational Center
The Patient-Centered Outcomes Research Translation Center was created in 2016 to develop and publicly release findings of PCORI-funded studies in a manner that is accessible to everyone—the general public and clinicians and other health care professionals. The American Institutes for Research leads this Center and established a Technical Expert Panel (TEP) to provide input into key activities of the Translation Center. IPFCC has been a member of this TEP since 2016.
Individual and Family Engagement in the Medicaid Population
IPFCC prepared an issue brief: Individual and Family Engagement in the Medicaid Population: Emerging Best Practices and Recommendations (2014), sponsored by the Robert Wood Johnson Foundation's State Quality and Value Strategies program. The brief outlines best practices and suggested recommendations and strategies to support enhanced individual and family engagement efforts by Medicaid agencies, their staff, and organizations serving these populations.
IPFCC conducted a targeted literature review and a series of in-depth interviews, interviewing more than 50 individuals across the nation, including policy specialists, health care providers, engagement experts, and individuals and family members receiving Medicaid support. A small steering committee representing these perspectives helped guide the development of the report. The report and related resources including a summary of the methodology, bibliography, comprehensive summary of 50 interviews, and other resources are can be found at Engagement Strategies for the Medicaid Population.
Learn more about IPFCC's Past Initiatives.